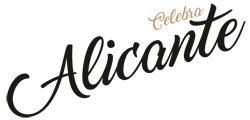 A pack created for those who want to have lunch or dinner on their own, but who want to enjoy discounted entry to the best venues and nightclubs in our city.
HAVE THE BEST NIGHT OF YOUR LIFE!
– 1 drink + shot per person to redeem at any of our premises
– Discount bracelet on drinks all afternoon/night at selected venues in the downtown area and party area:
(Code social Club, Circus, Teatre, Santa Bárbara, Carabassa, Jarana, Baccus…)
– Free access bracelet until 2:00 to the Upikum Club discotheque
(The most exclusive and fashionable nightclub in our city)
*Option of vouchers for drinks, bottles and VIP areas prior reservation.
The venues and clubs require a minimum of a bottle for every 4/5 people. The clothing in any case has to be fixed.
Costumes are not allowed in many of the venues.
Closing at 03:30 aprox.
Carabassa: €60 bottle
Concert Pub: €70 bottle
Circus: €60 bottle
The Code: €80 bottle
Theatre: €80 bottle
Closing at 07:30 approx.
Marmarela: €250 / €300/ €400
Upikum Club: €100 / bottle (opening at 02:30 a.m.)
Dutton: from €100 / bottle
* Depending on the final number of people, the quantity and price of the bottles can be adjusted.